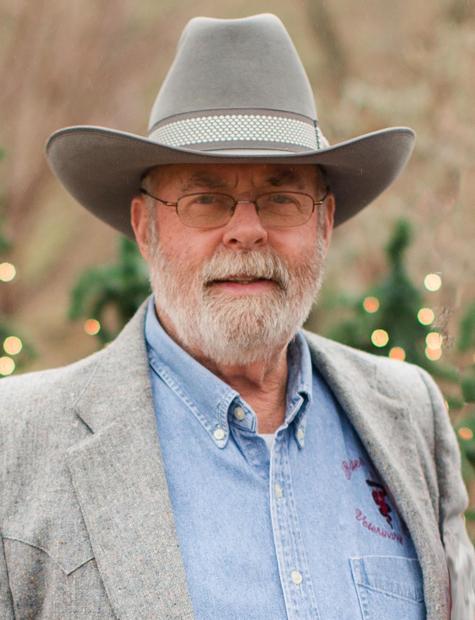 LARRY W. ALLEN, D.V.M. CLASS OF 1959
While most may know him as "Doc", Larry W. Allen graduated from Potosi High School in the Spring of 1959.
Larry was a good student and involved in a variety of activities in High School. He is a member of the National Honor Society and he also played 4 years on the Trojans basketball squad.
After graduation in '59, Larry started the Fall semester at the University of Missouri - Columbia where he studied and received his Bachelor's Degree in Agriculture in 1963. "Doc" stayed in school and graduated with a Doctorate in Veterinary Medicine in May of 1965.
Doc Allen worked in Illinois and Northern Missouri for three years before coming home to Washington County and purchasing Dr. P. L. DeGase's veterinary practice in March of 1968.
While taking over the veterinary business, Larry purchased his grandparents' farm from his grandfather's estate in 1968. He still owns the farm, "Bates Creek Farm", today. The Bates Creek Farm received the Century Farm designation in 2016 as the Dr. Larry W. Allen Family Farm.
Doc Allen was the Veterinarian at the Potosi Livestock Market for 20 years. Larry said he employed numerous young men over the years there and enjoyed the experience and camaraderie.
Larry W. Allen, D.V.M. is a Lifetime Member of the American Veterinary Medical Association and the Missouri Veterinary Medical Association.
"Doc Allen" began conduction local Rabies Clinics throughout Washington County in 1968 and continues to conduct these clinics each May.
Larry's keen interest in horses lead him to the American Quarter Horse Association. He has been a member of that Association for almost 50 years and a quarter horse breeder for over 46 years. He has had literally hundreds of registered quality performance quarter horses through Bates Creek Farm.
Serving the community, in addition to veterinary services, Larry was President of the Washington County Saddle Club for three years in the mid-nineteen eighties.
Doc Allen also served on the Washington County Memorial Hospital Board of Directors for seventeen and a half years.
Larry is proud to be a Trojan and a Washington Countian.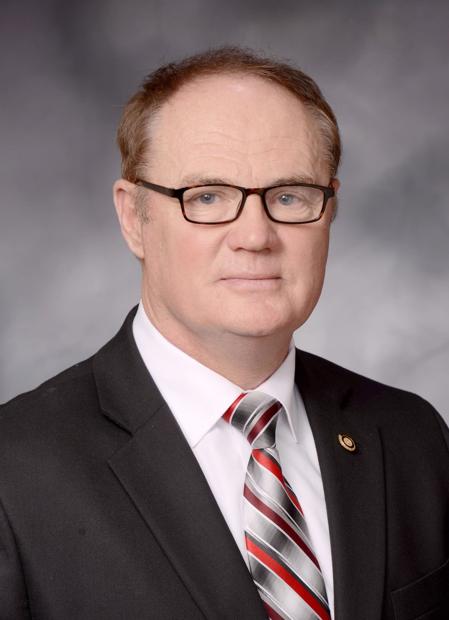 PAUL FITZWATER CLASS OF 1977
Paul Fitzwater was born and raised in Washington County and proud to come from a very large family with many brothers and sisters.
Paul graduated from Potosi High School in 1977. He was involved in football, basketball, track and cross country during his high school carreer.
Fitzwater graduated from Tarkio College in 1981 with a Bachelor's Degree in Education. He started teaching in the Potosi school system in 1982. Paul worked in the Potosi R-3 District until his retirement in 2009. Paul proudly talks about his 14 years as the head of the cross country program and coaching track and field for the full 29 years of his school teaching career. Paul says, "I was so fortunate to work with so many great kids and coaches along the way. I have so many fond memories of my time at Potosi High."
Paul and his wife, Sandy, have been married for 38 years and were blessed with four wonderful children; Phoebe, Philip, Katherine and Kelsey. They have also been blessed with eleven wonderful grandkids; Julian, Owen, Claira, Lydia, Paxton, River Paul, Truitt, Parker, Ella, Kate and Drew.
Paul said he was fortunate to own and operate Fitzwater & Son Concrete for many years. He said, "One of my favorite things to do was to give many of my students that were in school the opportunity to work during the summers and earn a little money, but most of all, giving them an opportunity to learn how to work."
Paul says he still dabbles in in concrete a little, but nothing like back when he was younger.
Another accomplishment that Paul likes to reflect on proudly is working as a high school and collegiate basketball referee for the past 35 years and still being very active as an official today. Fitzwater recently retired from football refereeing after 37 years of dedicated service.
Paul said after his retirement from school, he decided to stop complaining about politicians and threw his hat in the ring for the office of State Representative. He was elected in 2010 and served 7 years in the Missouri House. He was elected four times, and his House tenure was cut short when Governor Eric Greitens appointed him to the Missouri Parole Board. He continues to serve the State in that capacity at the present time.
Pauls says, "God has blessed my life in so many ways along the journey and I could not have done it without him." He went on to say, "I want to thank the members of the Hall of Fame Committee for considering me. I am honored."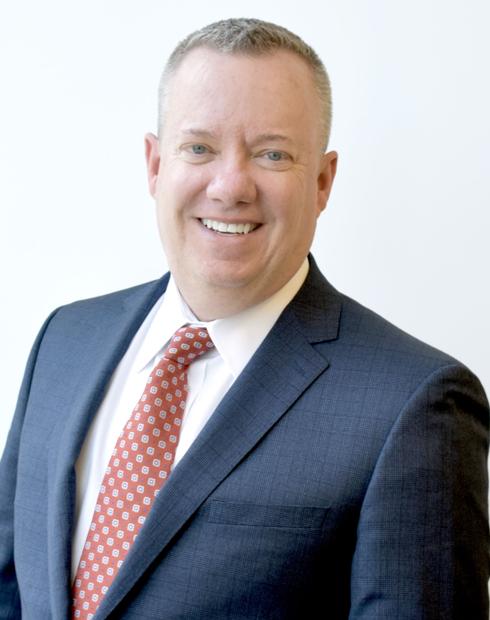 JOHN HUFF CLASS OF 1978
John Huff graduated from Potosi High School in May of 1978. John grew up in Potosi, the son of Everett and Susan Huff.
John was involved in a variety of clubs and organizations while in P.H.S. He enjoyed theater and drama as well as music and academics.
He went to college at Southeast Missouri State University, where he received his Bachelor's Degree in Business. John then went to St. Louis University and earned his Masters in Business Administration. He earned his Juris Doctorate from Washington University School of Law.
Mr. Huff was Director of Insurance Licensing and Financial Practicing for the State of Missouri under Governor Jay Nixon. He has worked with General Electric in the reinsurance sector in the United States, England and Switzerland.
John is the past President of the National Association of Insurance Commissioners and a Presidential Nominee for the National Association of Registered Agents and Brokers in 2016.
He was an adjunct professor in insurance law at Washington University  School of Law from 2012 to 2016 and an adjunct professor in insurance law at Saint Louis University School of Law from 2014 to 2016.
In addition, John has served on numerous boards and commissions for the National Association of Insurance Commissioners over the past decade. Some of his seats have included Lead State Regulator U.S. E.U. Regulatory Dialogue in 2016, Reinsurance Task Force Chair from 2014 to 2016 and Chairman of the Solvency Modernization Initiative from 2012 to 2014.
More recently, John Huff was named President and C.E.O. of the Association of Bermuda Insurers and Reinsurers in 2018. He currently works from Washington, D.C.
One of John's colleagues said, "As a practicing attorney, John's knowledge of the insurance industry is global in scope, spanning the U.S., Bermuda, the United Kingdom, Continental Europe and the Asia markets. He brings a keen understanding of regulatory, legal, financial and operational challenges that insurance and reinsurance companies face."
John is married to Donna Phelps and they have a daughter, Ann, who is in college at Loyola Marymount University.